LEGO Marvel Super Heroes 2 - Avengers: Infinity War DLC Pack Revealed
Added: 20.04.2018 5:13 | 0 views | 0 comments


Marvels Avengers: Infinity War Level and character pack is on its way to LEGO Marvel Super Heroes 2 thanks to Warner Bros. Interactive Entertainment. The new DLC pack will be available for PC and Xbox One for £2.39 and on PlayStation 4 for £2.49 on the 27th April 2018.
BlazBlue Cross Tag Battle Character Introduction Trailer 8
Added: 19.04.2018 18:21 | 0 views | 0 comments


BlazBlue's Hakumen, Persona 4 Arena's Naoto Shirogane, and Under Night In-Birth's Vatista are coming to BlazBlue Cross Tag Battle as DLC.
PLAYERUNKNOWN'S Battlegrounds 5Pack DLC hits Xbox One
Added: 19.04.2018 16:40 | 1 views | 0 comments


Neil writes: "It's still in Game Preview form but the impact that PLAYERUNKNOWN's Battlegrounds has had on the gaming scene is a huge one. Today though PUBG players are able to get in on a bit of DLC, and whilst it's not the most important thing to be hitting the game in the next few months, it's still well worth a shot."
Dragon Ball FighterZ: DLC Fused Zamasu Confirmed Playable
Added: 19.04.2018 16:40 | 1 views | 0 comments


New DLC character confirmed playable.
Polaris Sector Alliance SWGalaxies
Added: 19.04.2018 14:28 | 0 views | 0 comments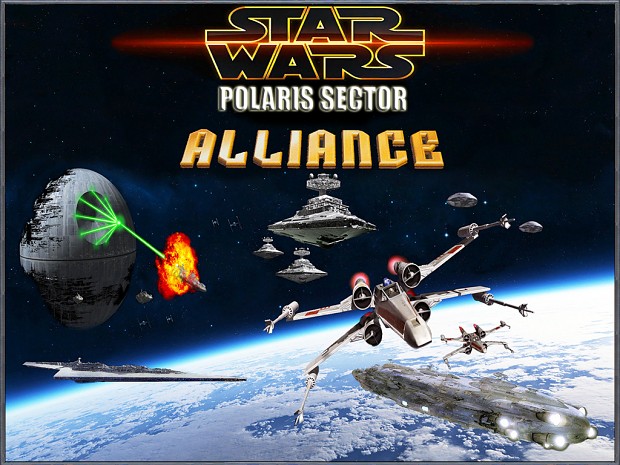 This file adds new scenario Galaxies for the mod, just uncompress it in the folder where you installed the Polaris Sector Alliance overwritting all files. These files will work with the version 1.06e only and if you have the Lumens DLC, you can play the First Order Scenario. But remember, I have not added the Resistance yet.
Bomber Crew Secret Weapons DLC - Biggles in a Bomber - Thumb Culture
Added: 19.04.2018 14:13 | 0 views | 0 comments


The first DLC for Bomber Crew has arrived in the form of Bomber Crew Secret Weapons. Time to strap on a pair of flying goggles and a warm coat and get out there. Chocks away! Kevin at Thumb Culture takes a look!
GOG's latest sale focuses on the site's most wishlisted games
Added: 19.04.2018 11:58 | 0 views | 0 comments


Now that spring has actually sprung (believe it or not), GOG has decided to ring in the new season with a , based on user wishlists to this point. Savings range up to 85 per cent off, too.
Amongst the , you'll find everything from big headline names like The Witcher 3's Game of the Year Edition all the way to smaller indie titles like Darkest Dungeon and Banished. Here are some of the highlights:
If there's anybody out there who still haven't picked up a copy of The Witcher 3, that price for the game and all of its DLC is certainly not a bad reason to get involved. The 50 per cent discount on Shadow Tactics also brings it down to one of its cheapest ever prices, too, if that's your thing. For my money, Thimbleweed Park is a bit of a gem in this lot, too, even if I am a particular sucker for point-and-click adventure games.
Persona 5 and 3 Dancing Show Theodore, Lavenza, DLC, and Crossdressing in Screenshots on Famitsu
Added: 19.04.2018 11:47 | 0 views | 0 comments


New screenshots released on Weekly Famitsu show some of the DLC that will come for Persona 5 Dancing Star Night and Persona 3 Dancing Moon Night.
New Giant Slayer Units and Norsca DLC coming to Total War: Warhammer 2 in May
Added: 19.04.2018 9:44 | 0 views | 0 comments


From GameWatcher: "Creative Assembly have announced that the long awaited Norsca faction DLC will at last arrive in Total War Warhammer 2 Mortal Empires Campaign in May."